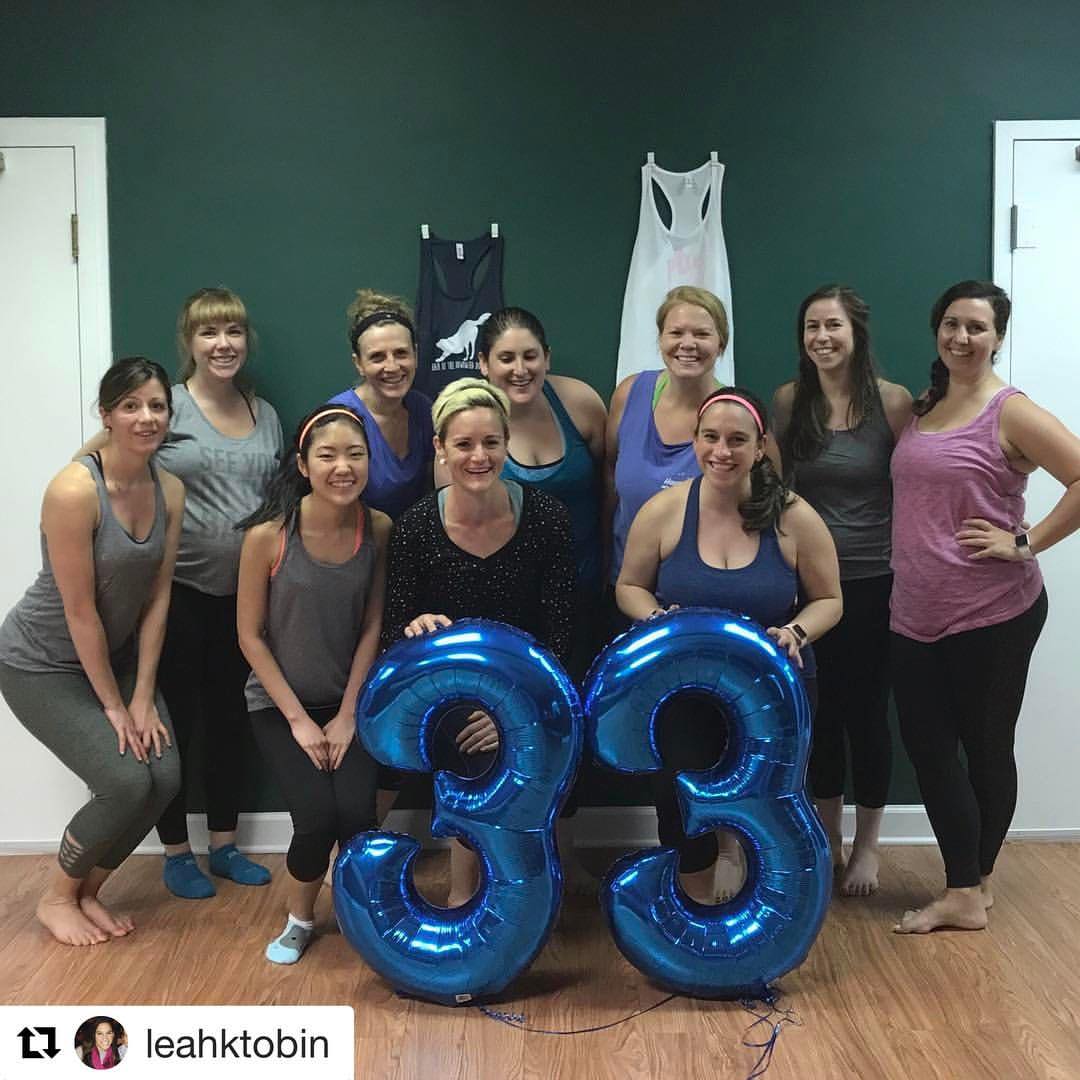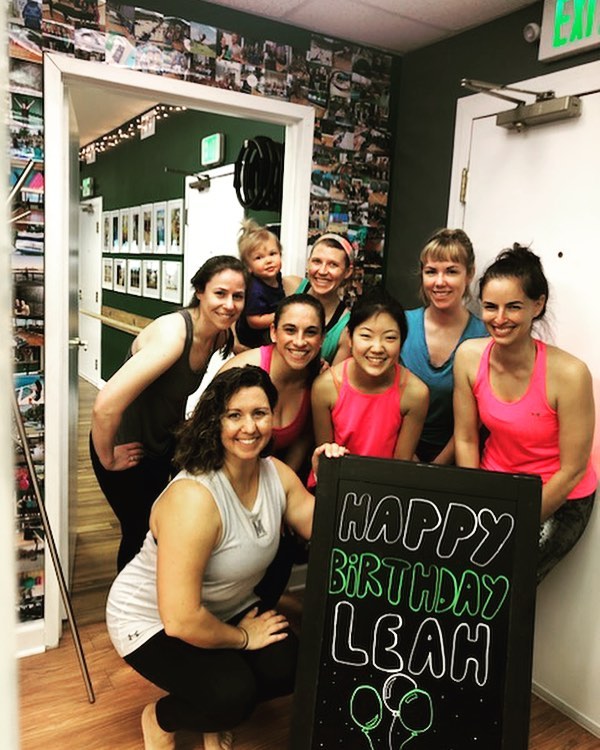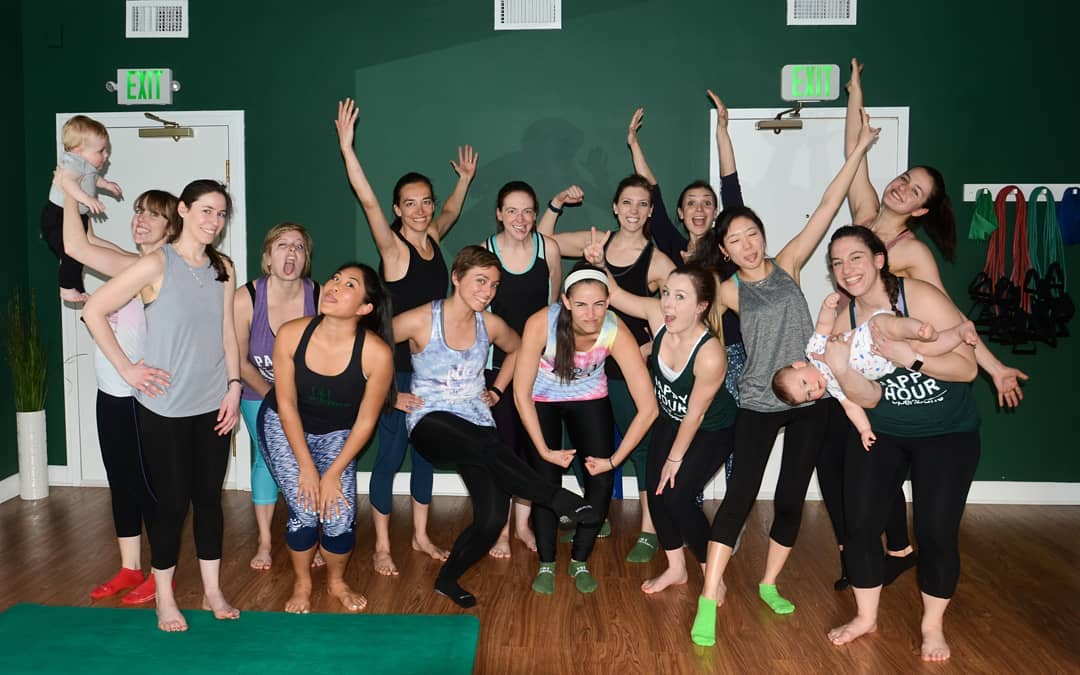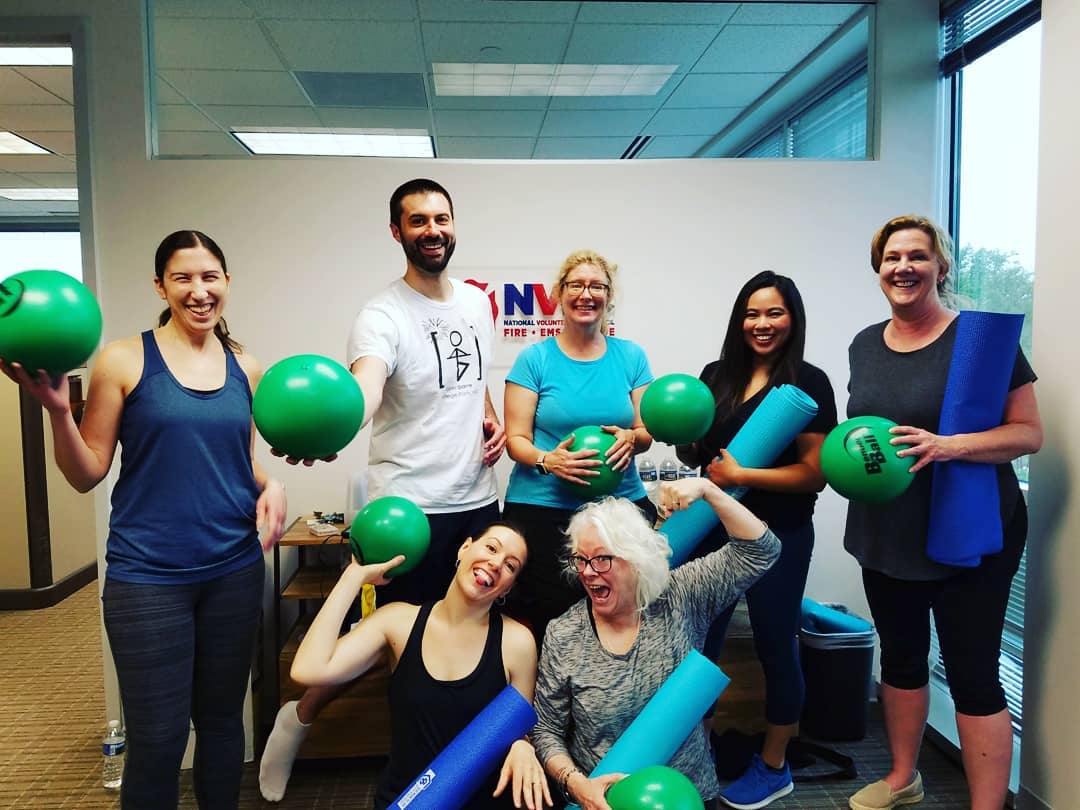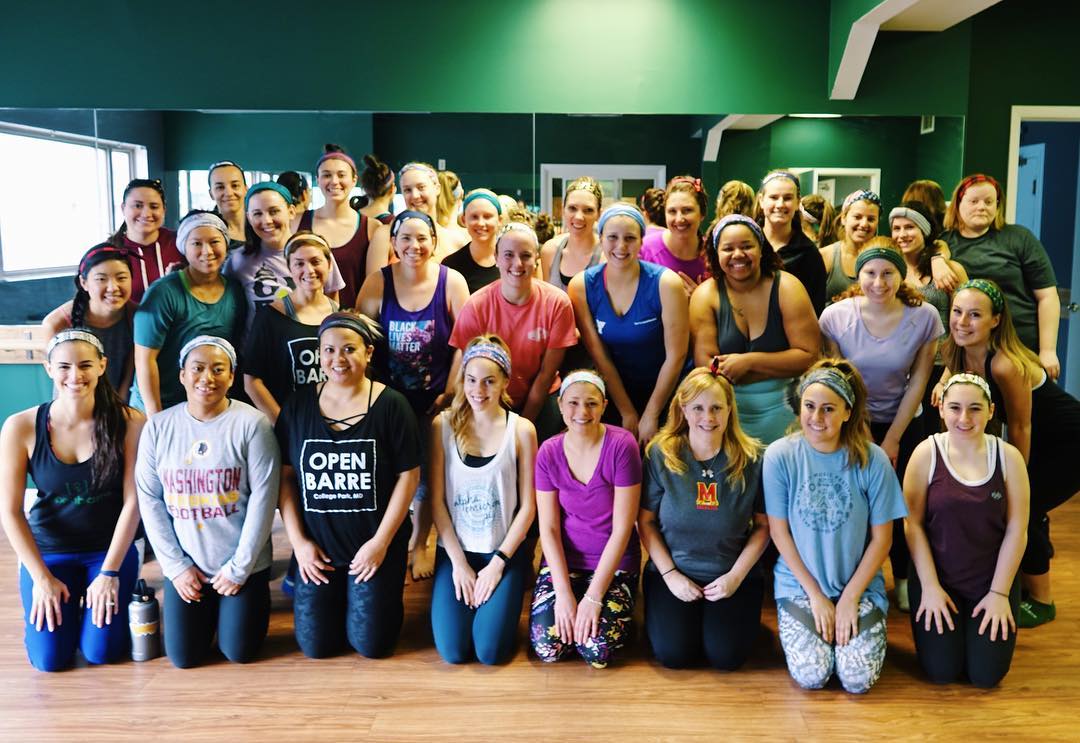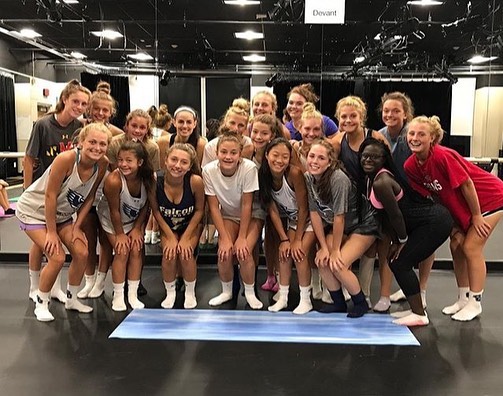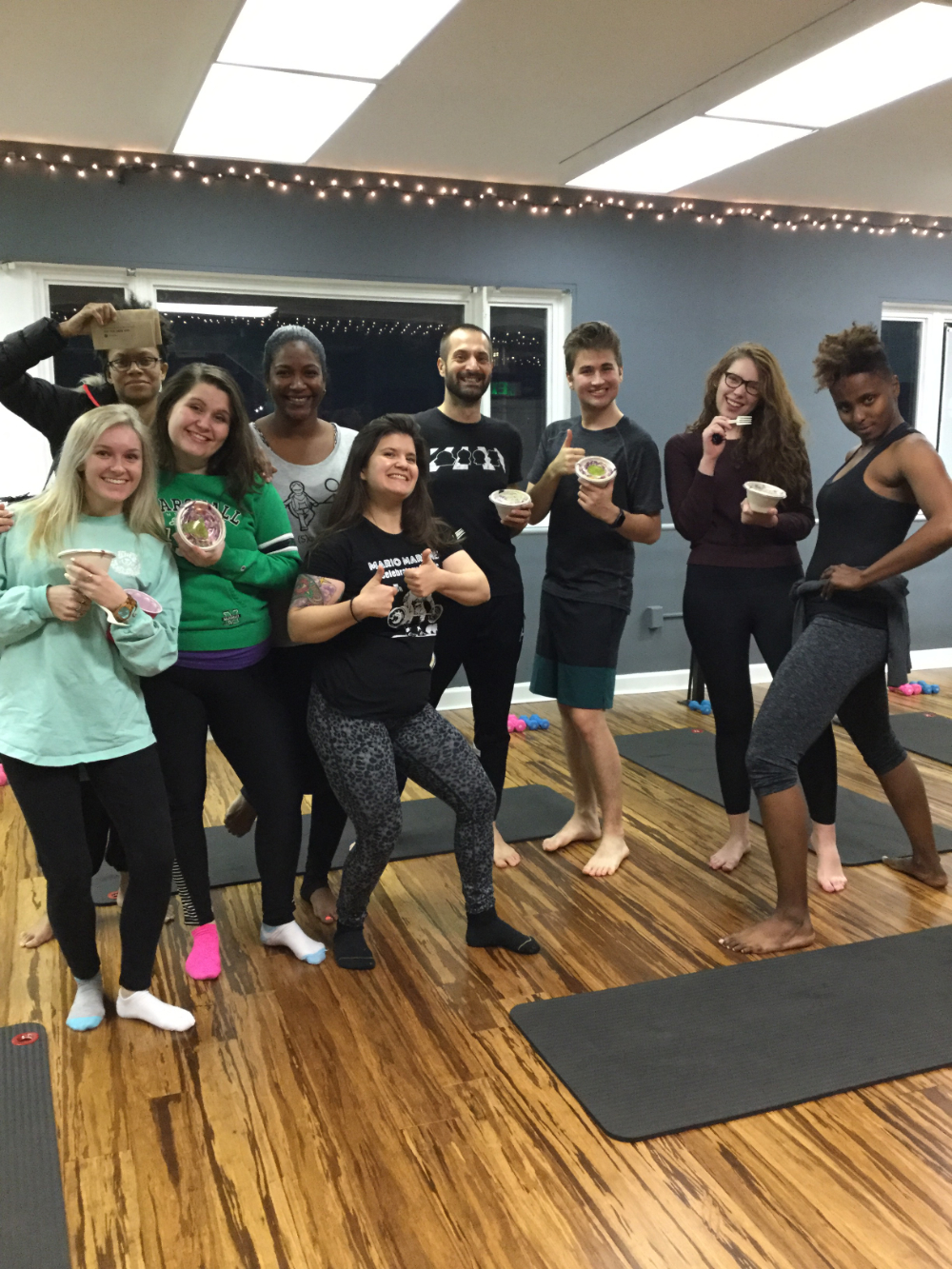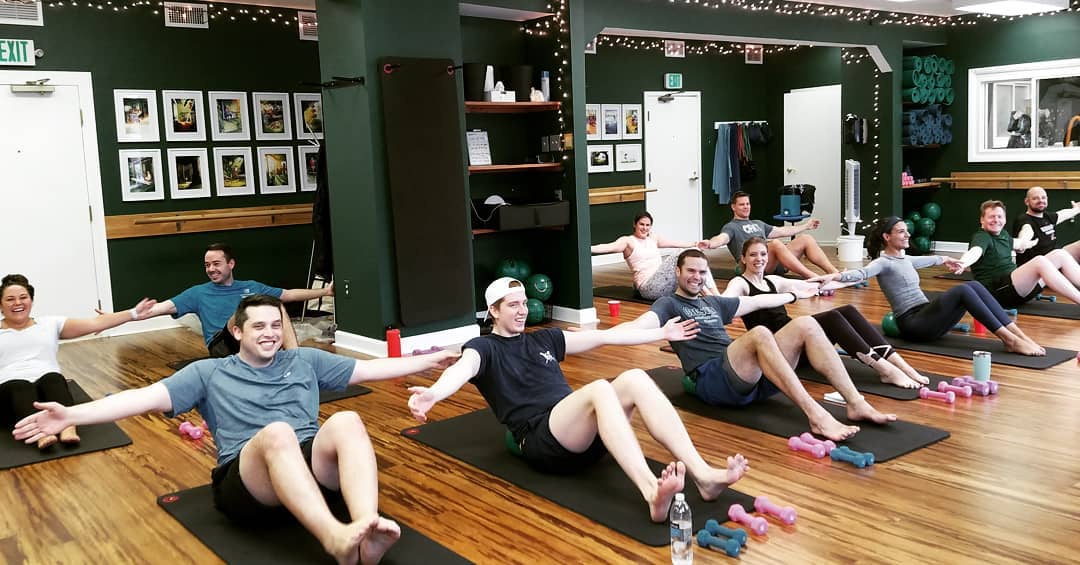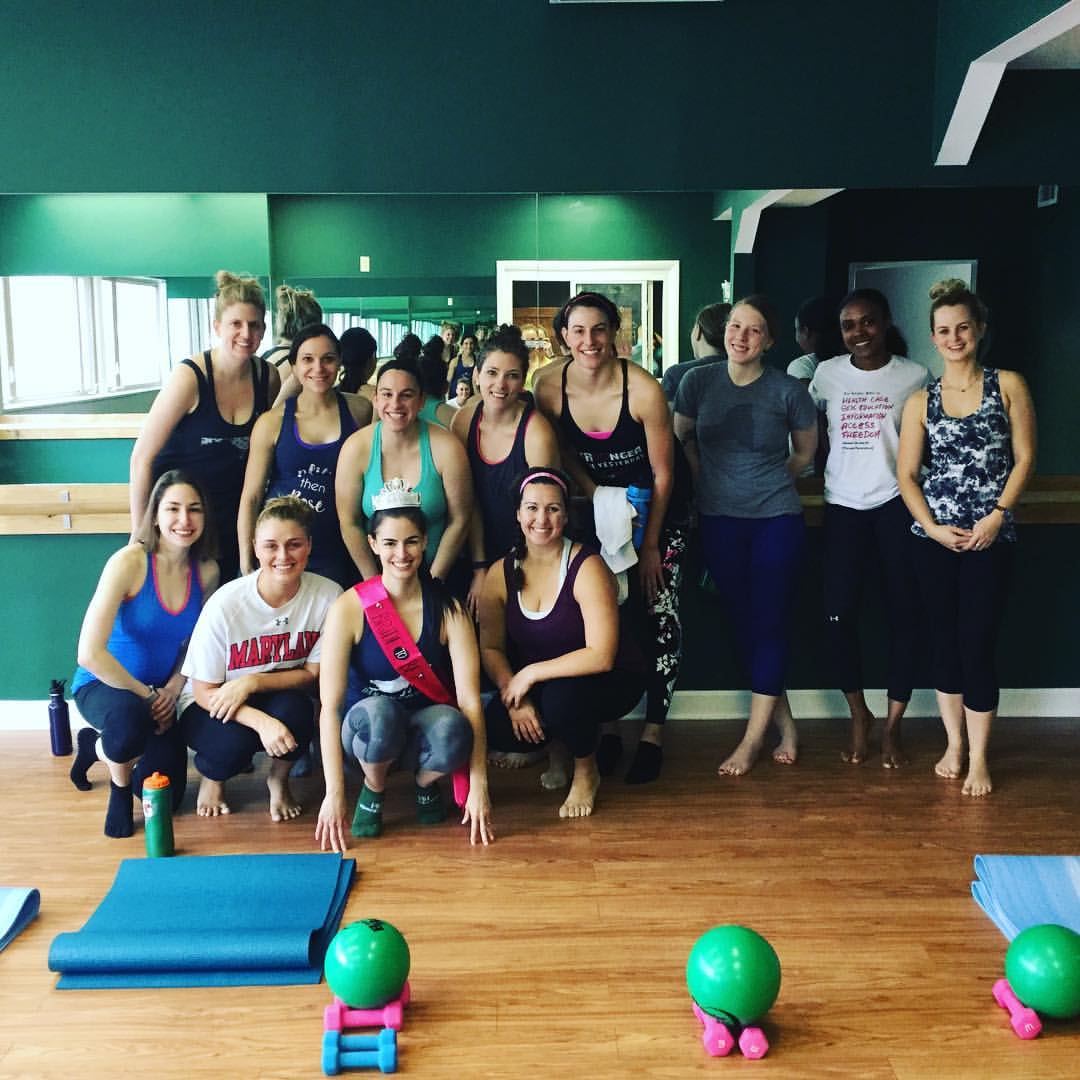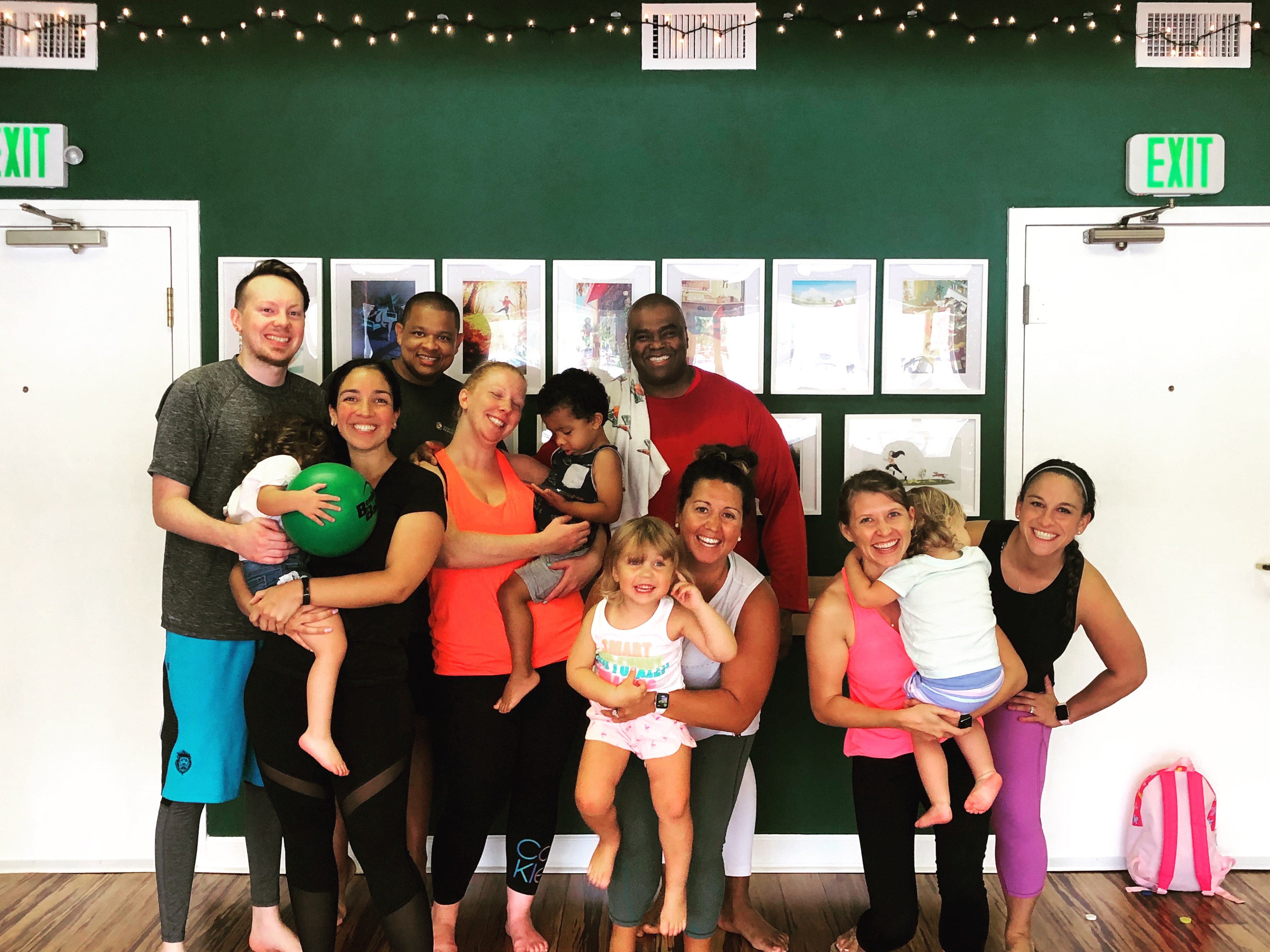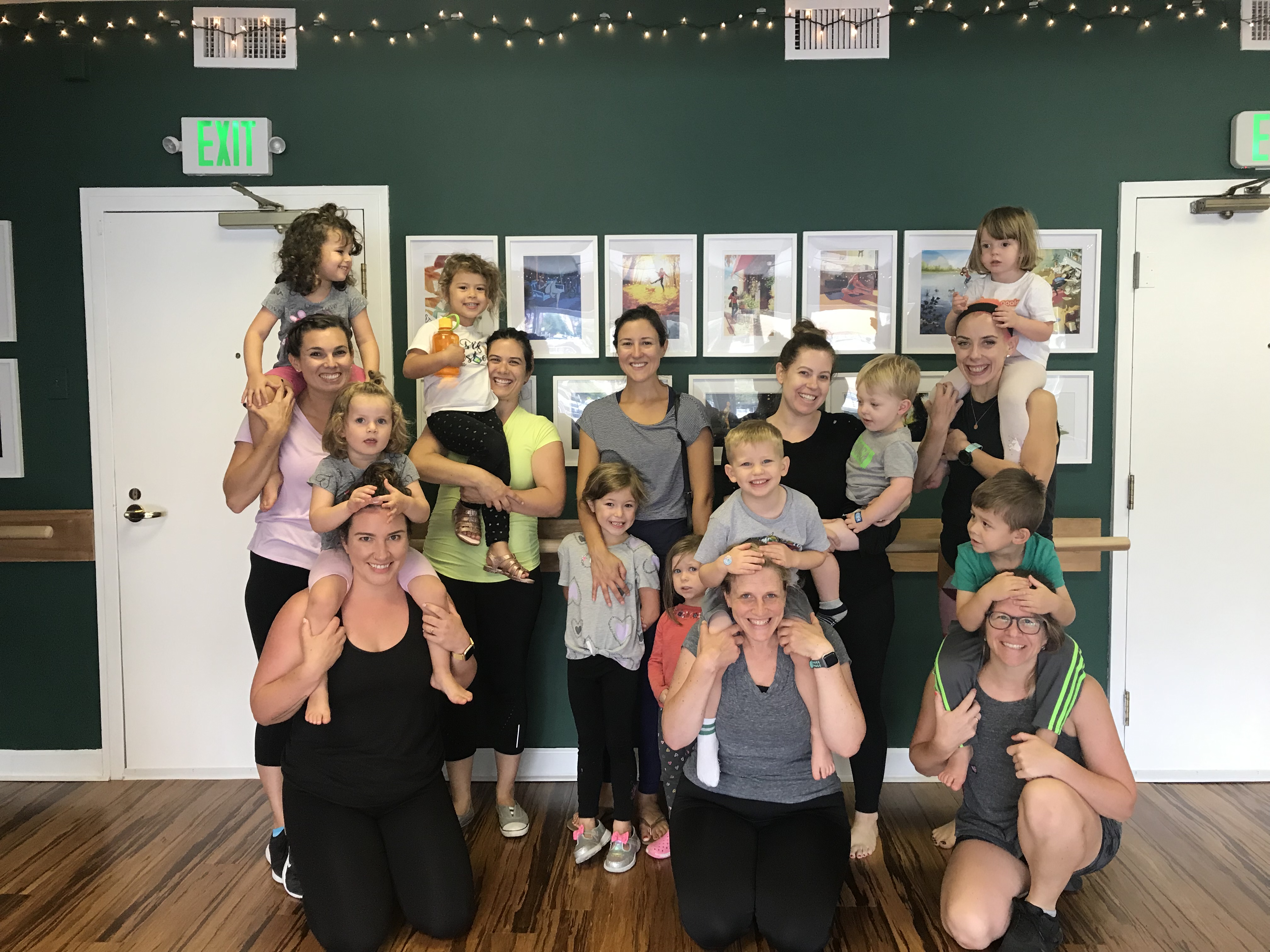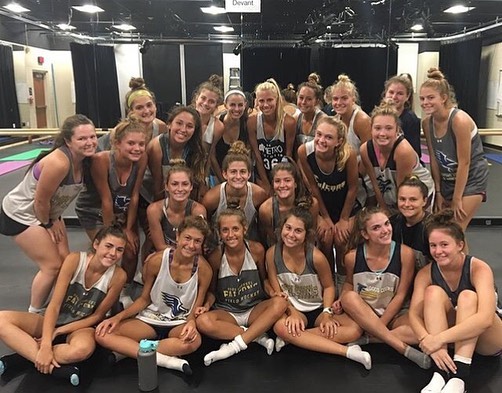 Bring your crew to OpenBarre or have us bring OpenBarre to your community! We've worked with club teams, high school teams, offices in Greenbelt, departments at UMD, sororities, bridal parties, and more. Tell us a bit about your group and we can make some recommendations so your event is fun for everyone!

In-person private sessions can range from one to 25 participants and can be any type of class we offer, though some class types have smaller maximums. Pricing starts at $150. Reach out to learn more!

Interested in booking a virtual event? We can accommodate 99 participants in a virtual class. Participants joining from home need enough space to spread out a beach towel, and that's it - no equipment necessary!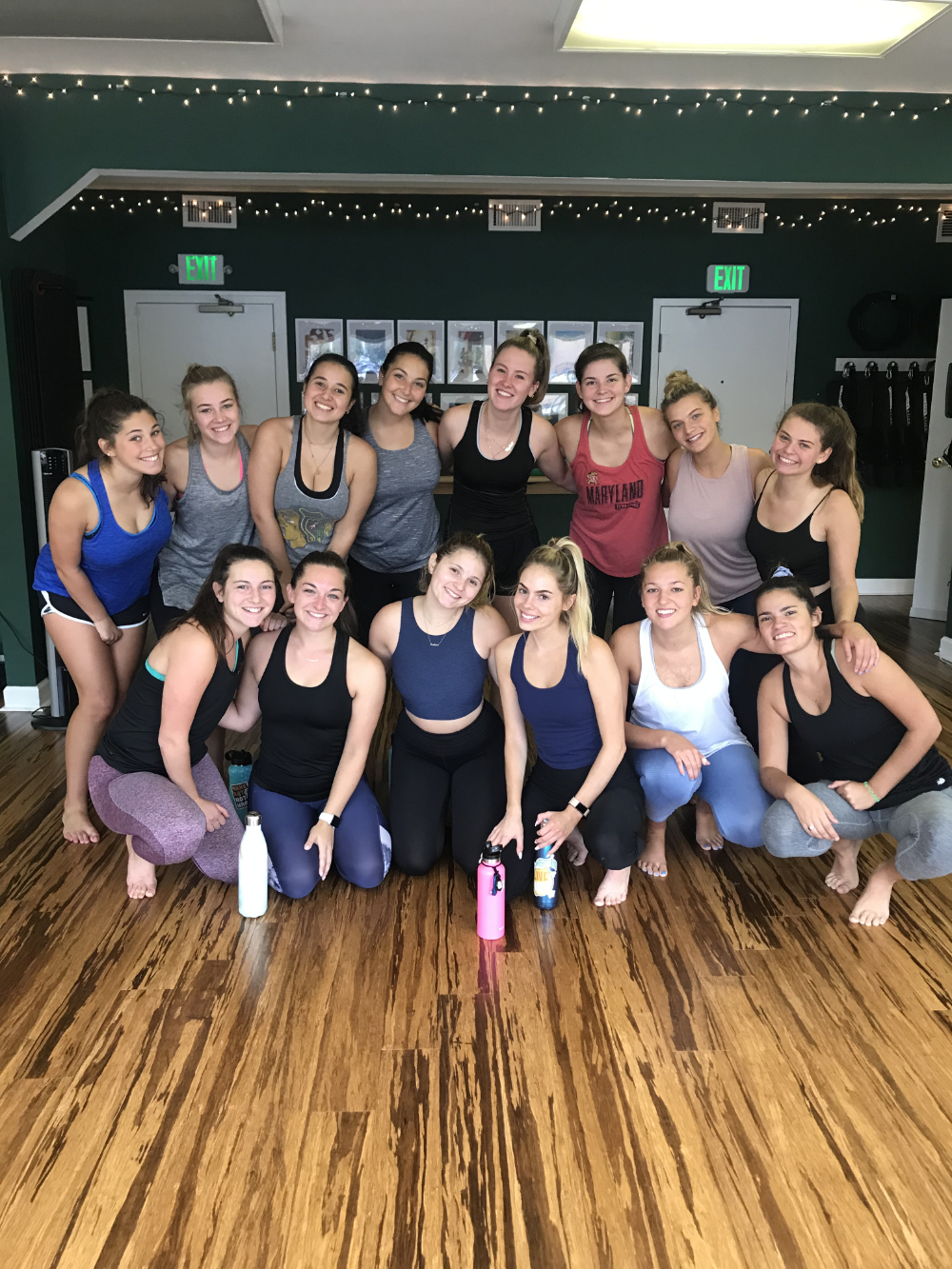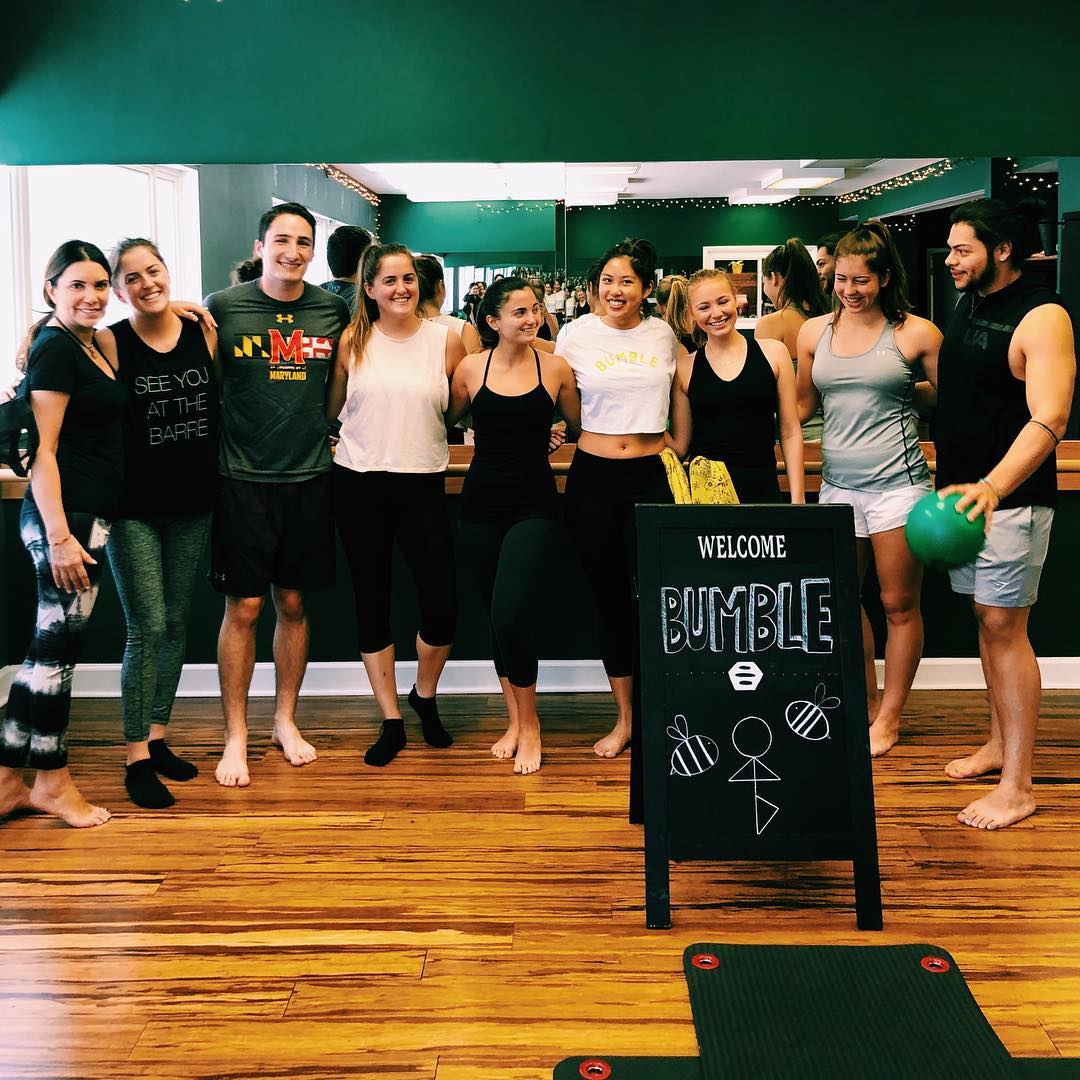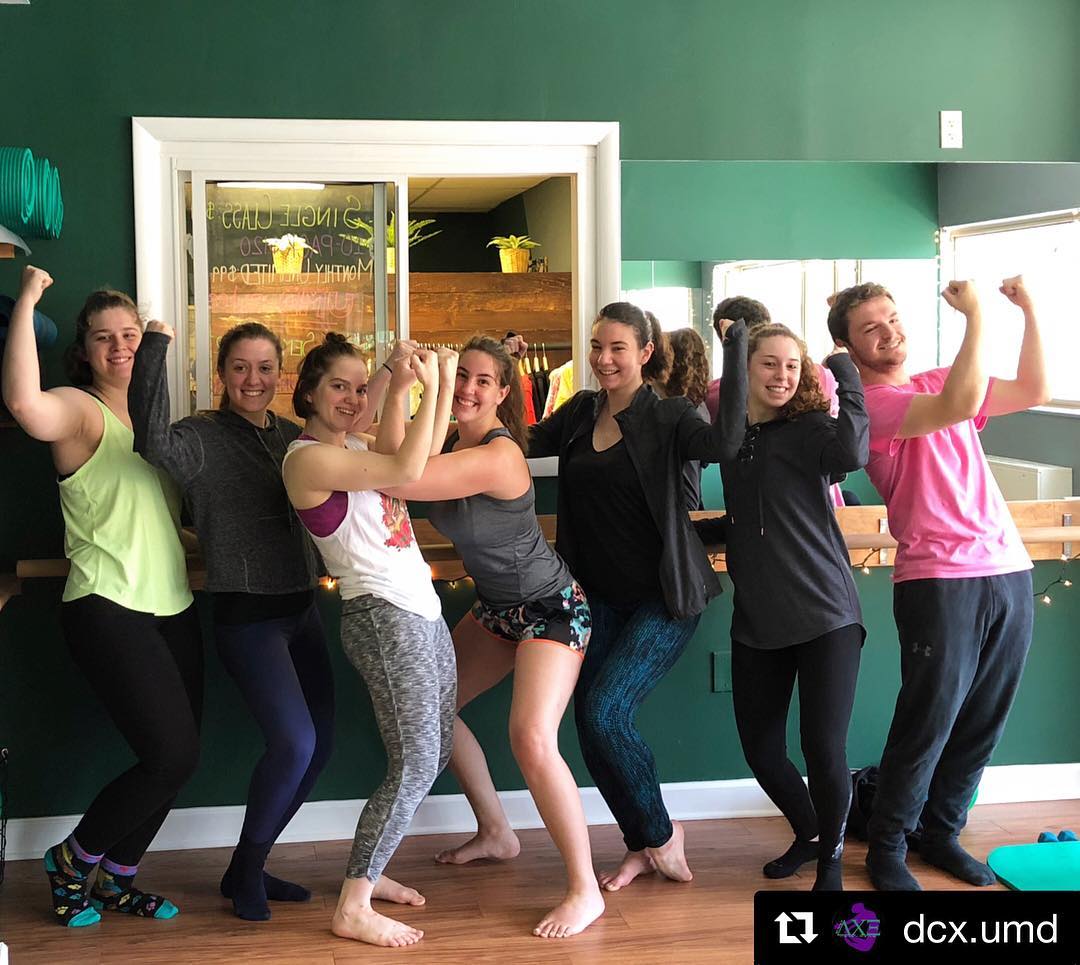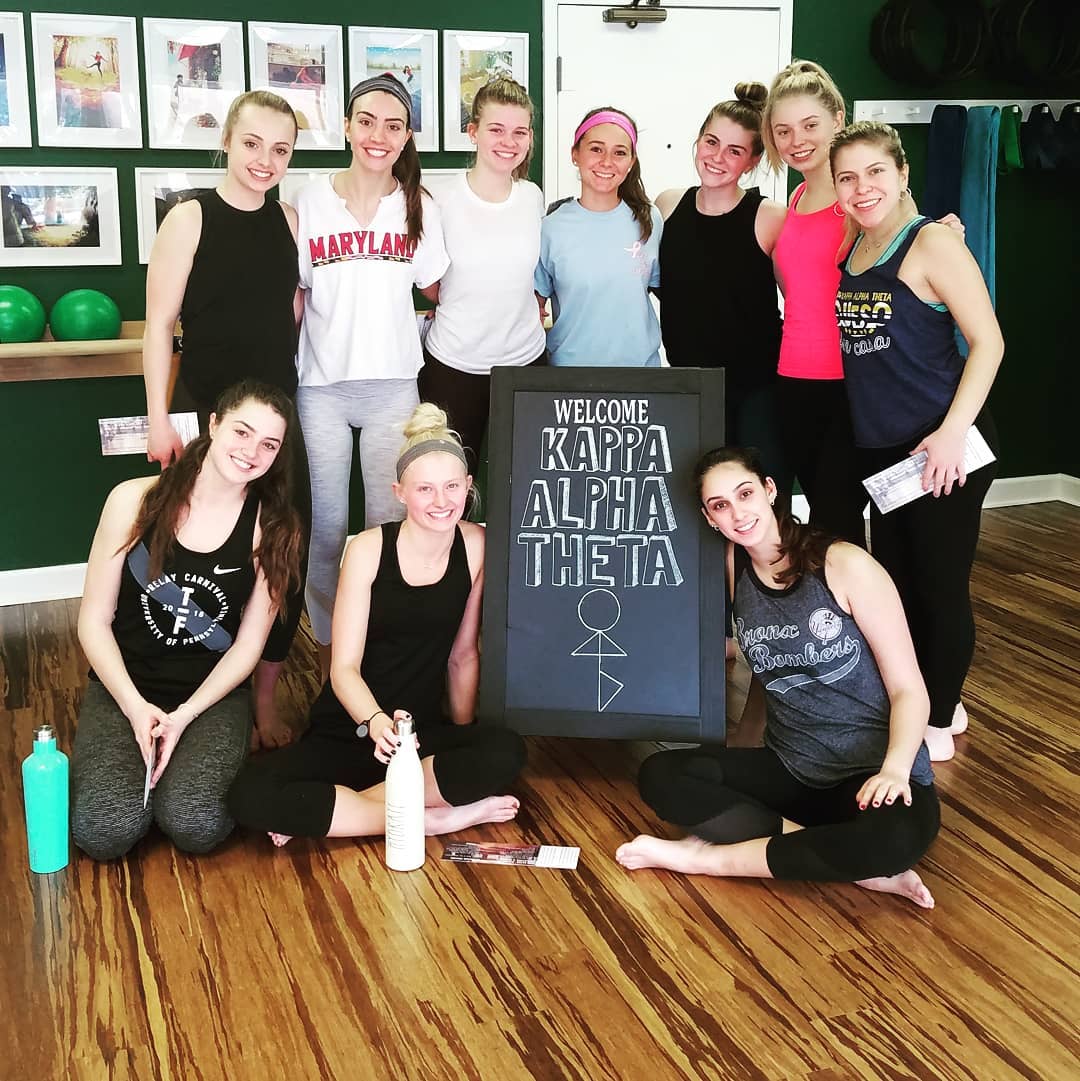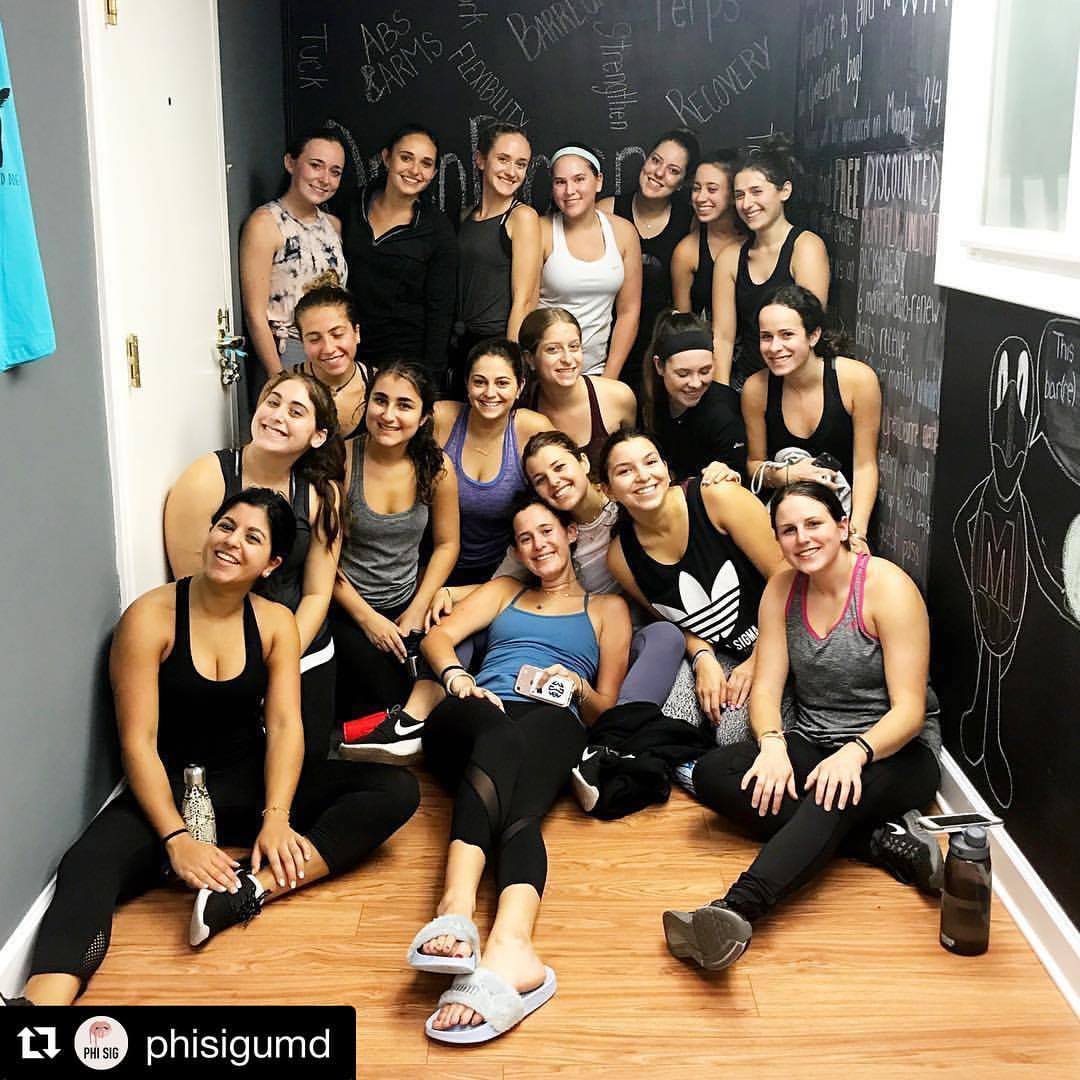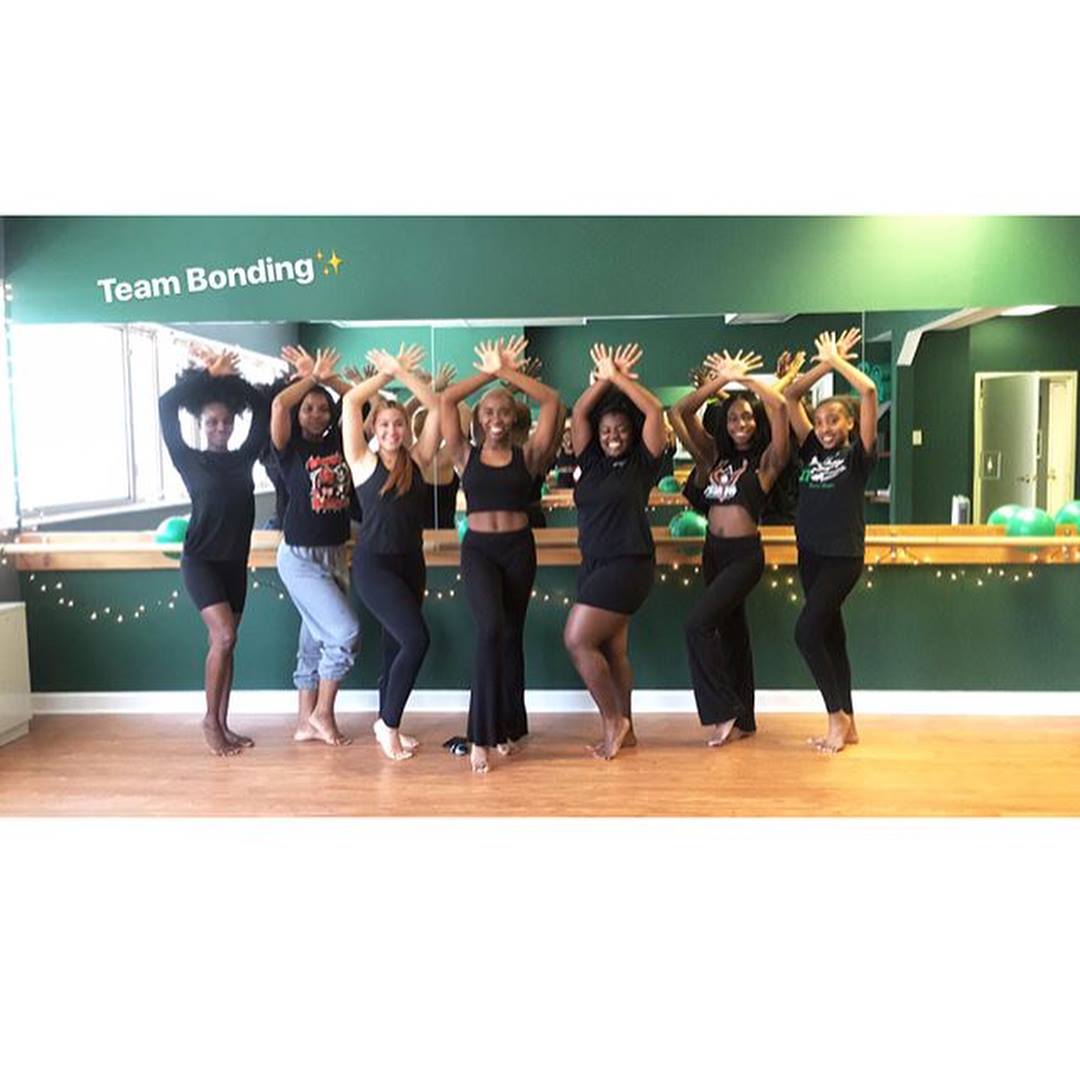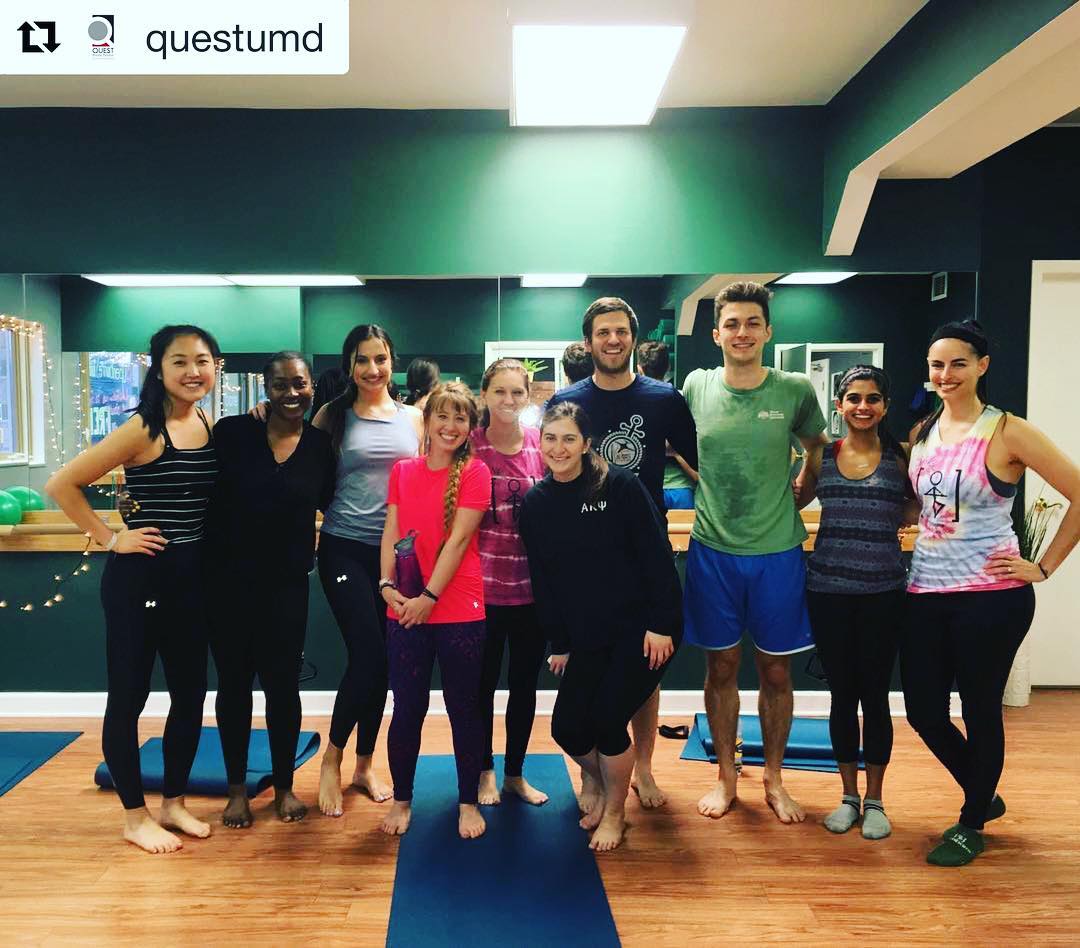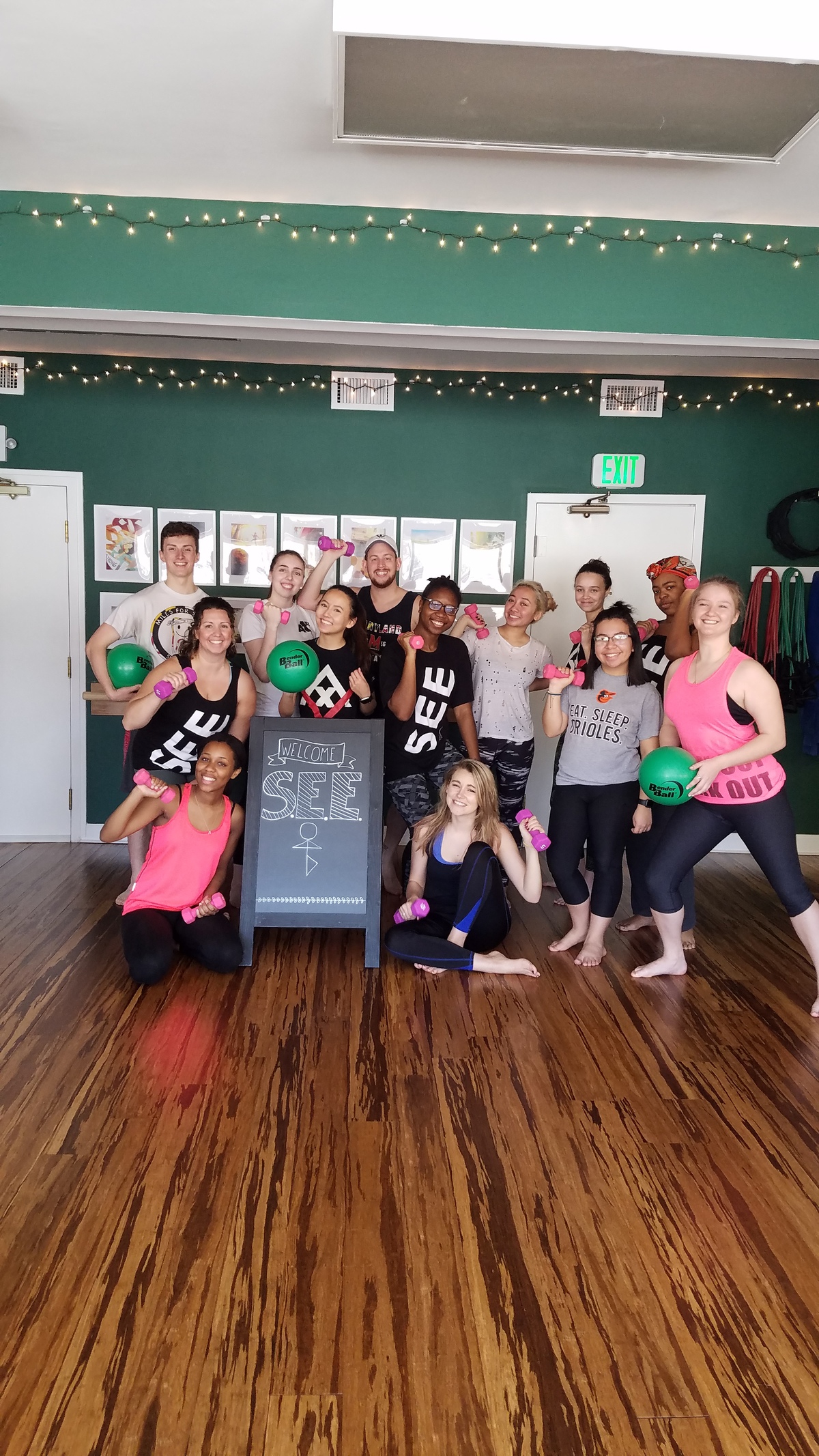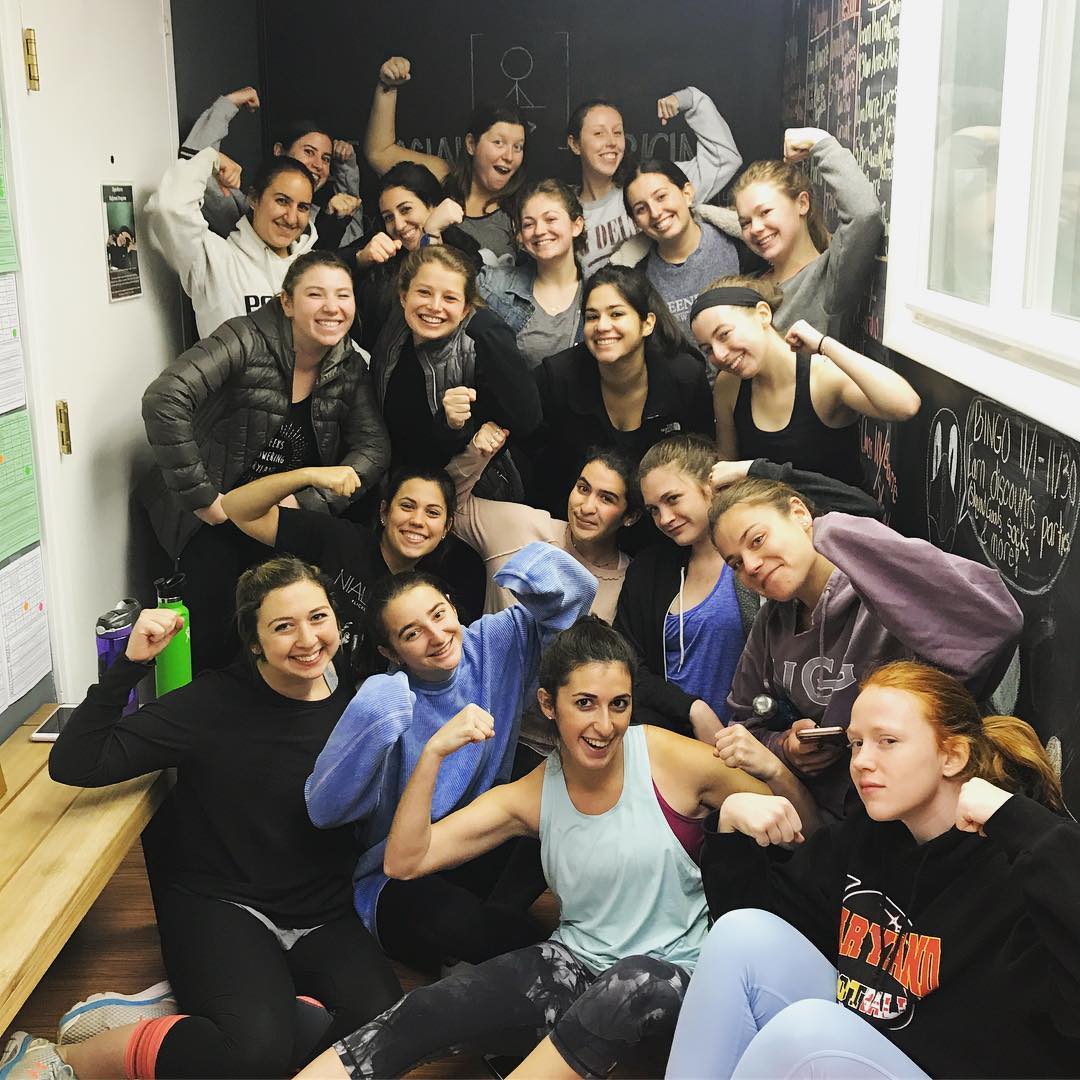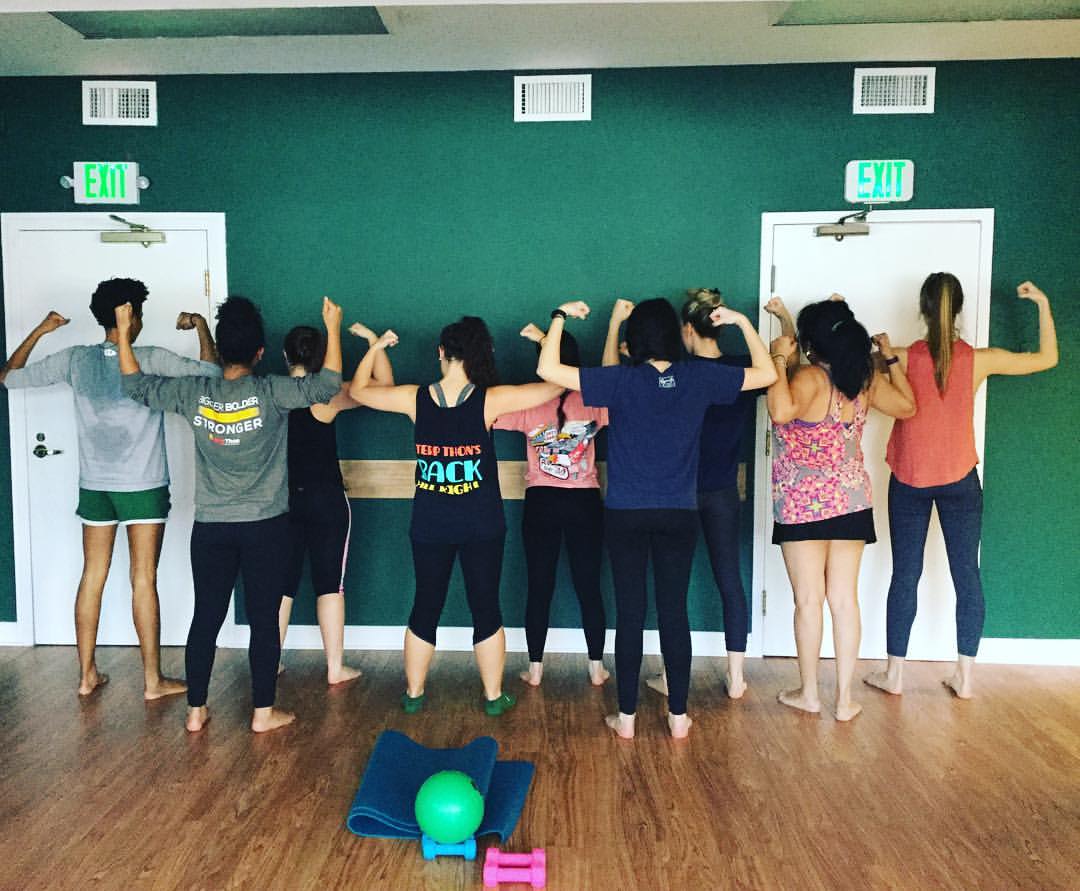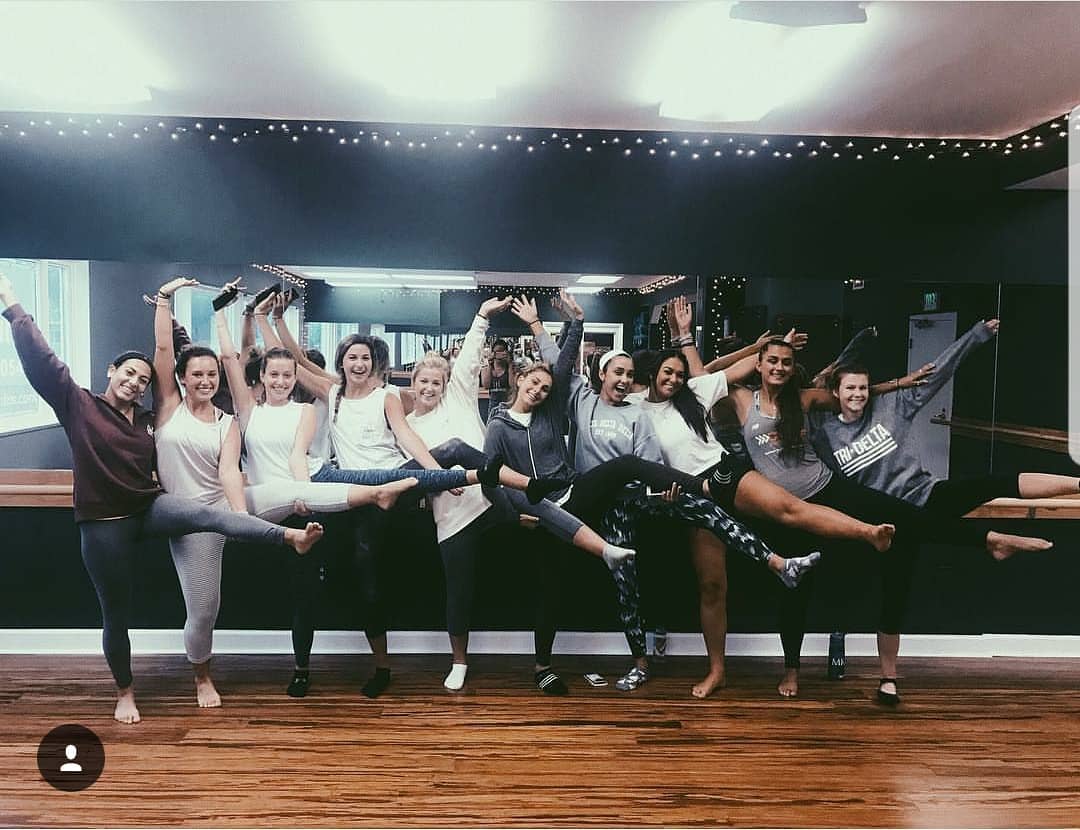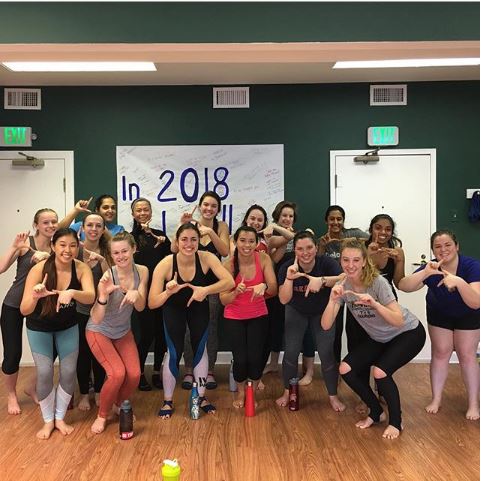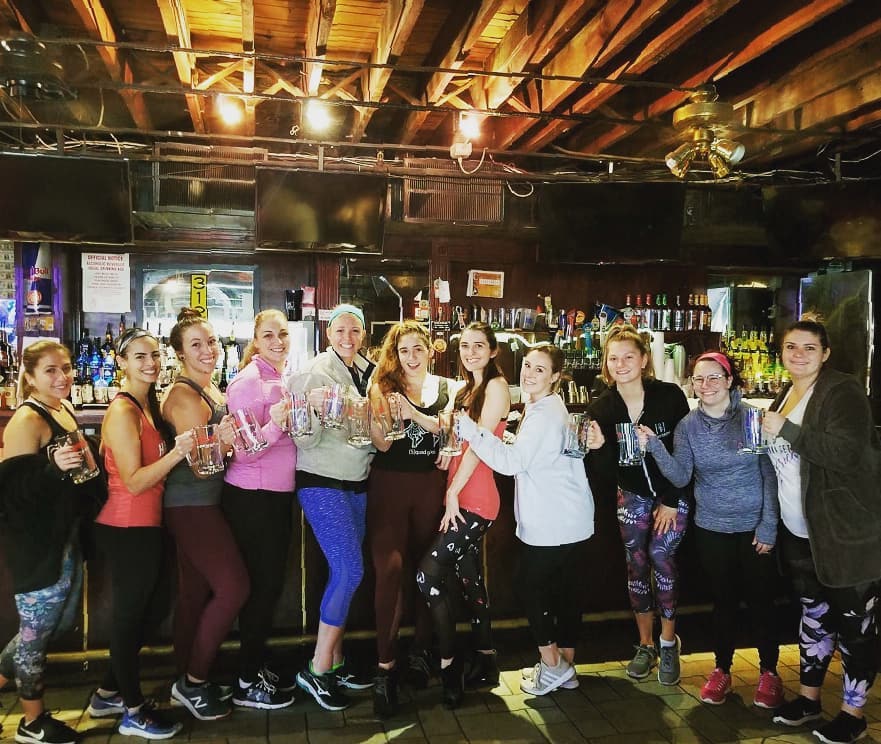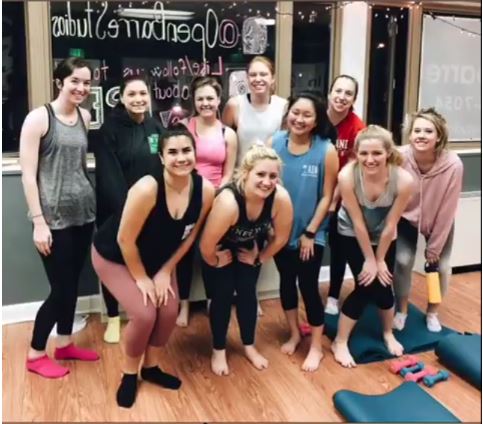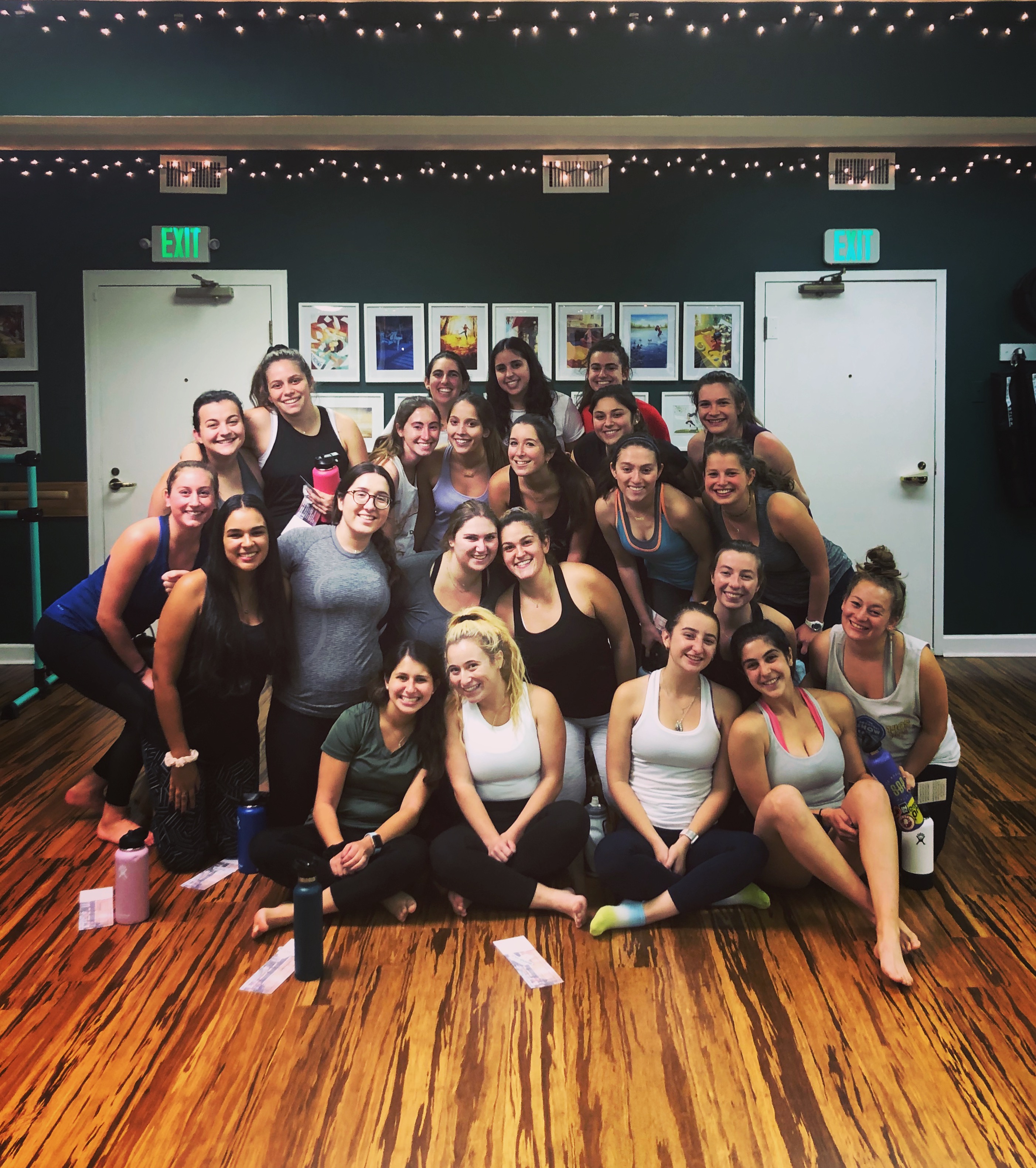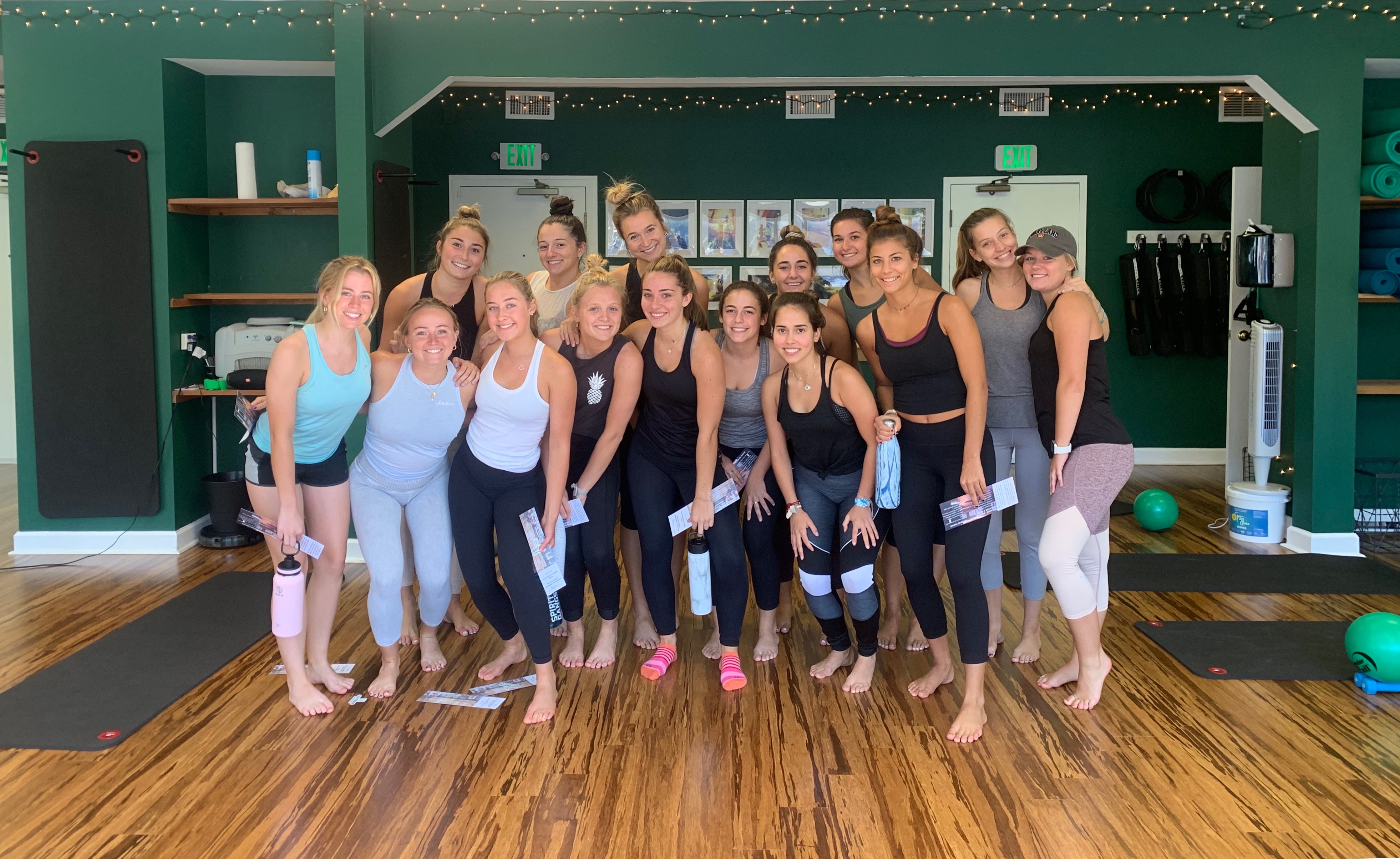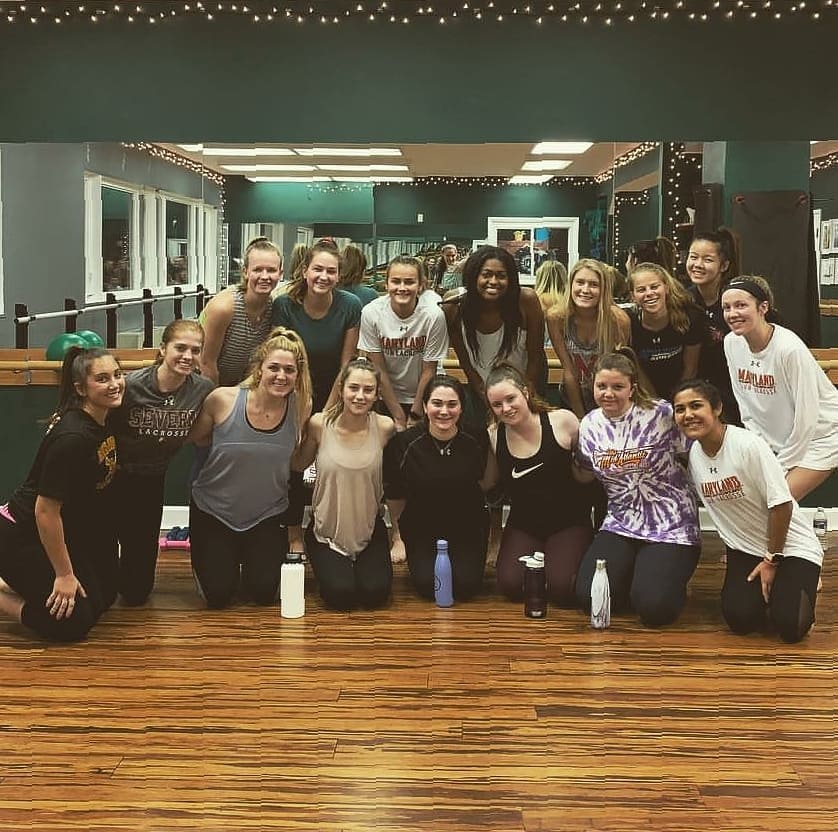 I recently booked a private group lesson for a club team. The studio was SO accommodating, asking what we would like to focus on in class and even what music we wanted to listen to. Great price too! Would definitely do it again.
- Kaylee T.
I hosted a private class as a going away party last year and it is still one of my favorite memories. From playlist to preferred moves to instructor, Lauren helped me tailor every part of the class to make it a unique experience. We laughed throughout the entire class, and I loved sharing my favorite studio (and a new workout!) with my friends. Even after moving hundreds of miles away, I visit OpenBarre every time I'm back in town!
Lindsey T.