Postpartum Studio Resources
Welcome to the Minibarre, for all things kids and parents!
Mom Strength
Mom Strength is specifically designed for postpartum moms who are looking for some support in the recovery and core strength rebuilding processes. You'll meet a community of moms, build strength, and find a space for yourself again.
Quick note - this class isn't currently on our schedule, but about a third of our instructor team (including me, Lauren!) had babies in the last few years (and so did a ton of our clients!), so you're likely to have another new or new-ish mom or two in class with you even in our regularly scheduled classes! For now, we recommend you fill out the form on our First-Timers page and we'll get you set up with a class that's actively on the schedule.
Mom Strength is run as a limited series, so make sure you let us know if you want to take part so we've got an accurate gauge on interest! If you'd like to join us for Mom Strength, email, call, or text us so we can notify you when it comes back!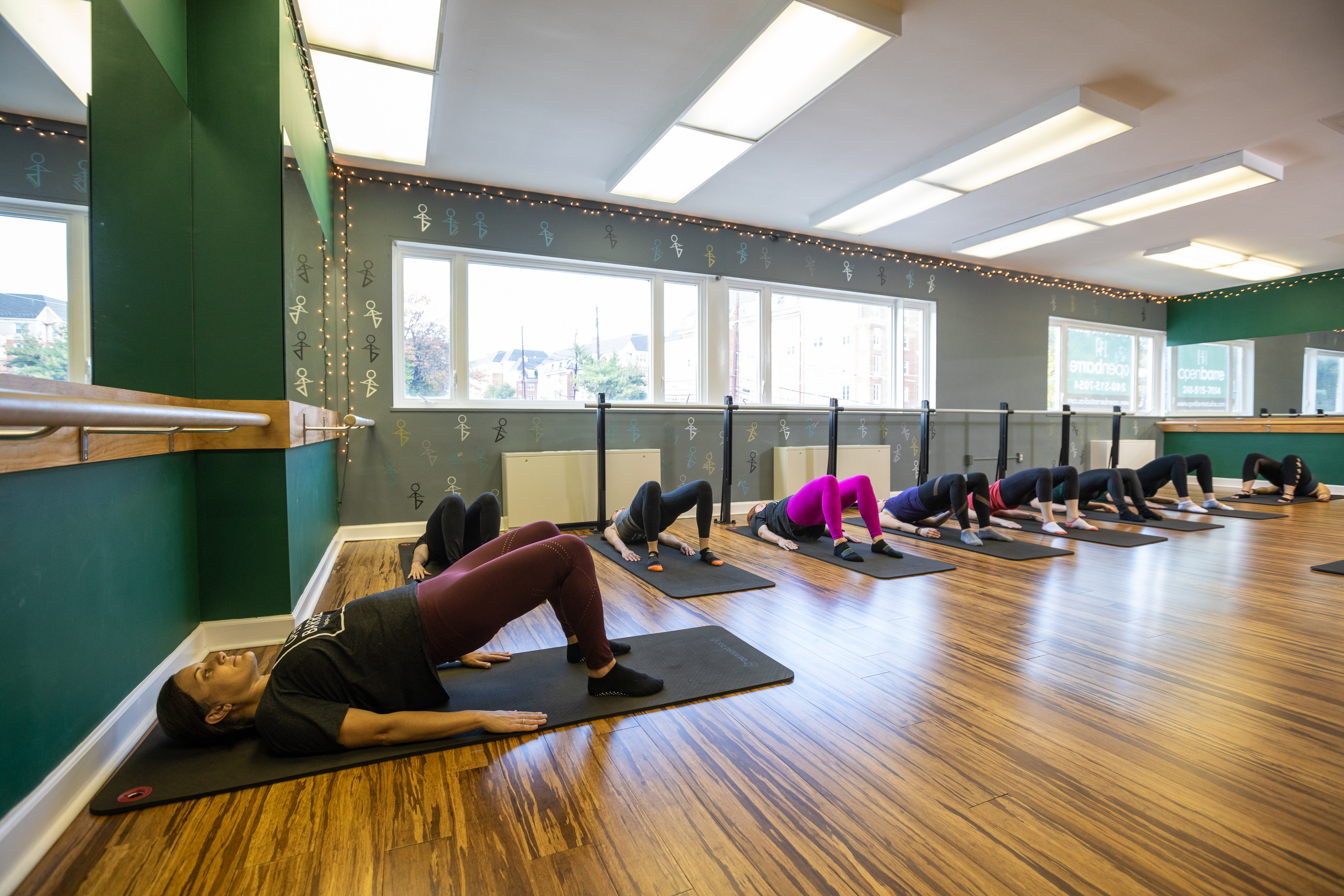 Parent & Me
If your kids are 11 and up, they're welcome to sign up for a regularly scheduled class with you, though they cannot attend a class by themselves until they are 18.
If you'd like to take classes with your kids, check out the family yoga classes (starting with babies and going up to age nine!) offered in our studio by Jessica from Breathing Space! Age groups, details, and registration are available here! These classes are not part of OpenBarre packages.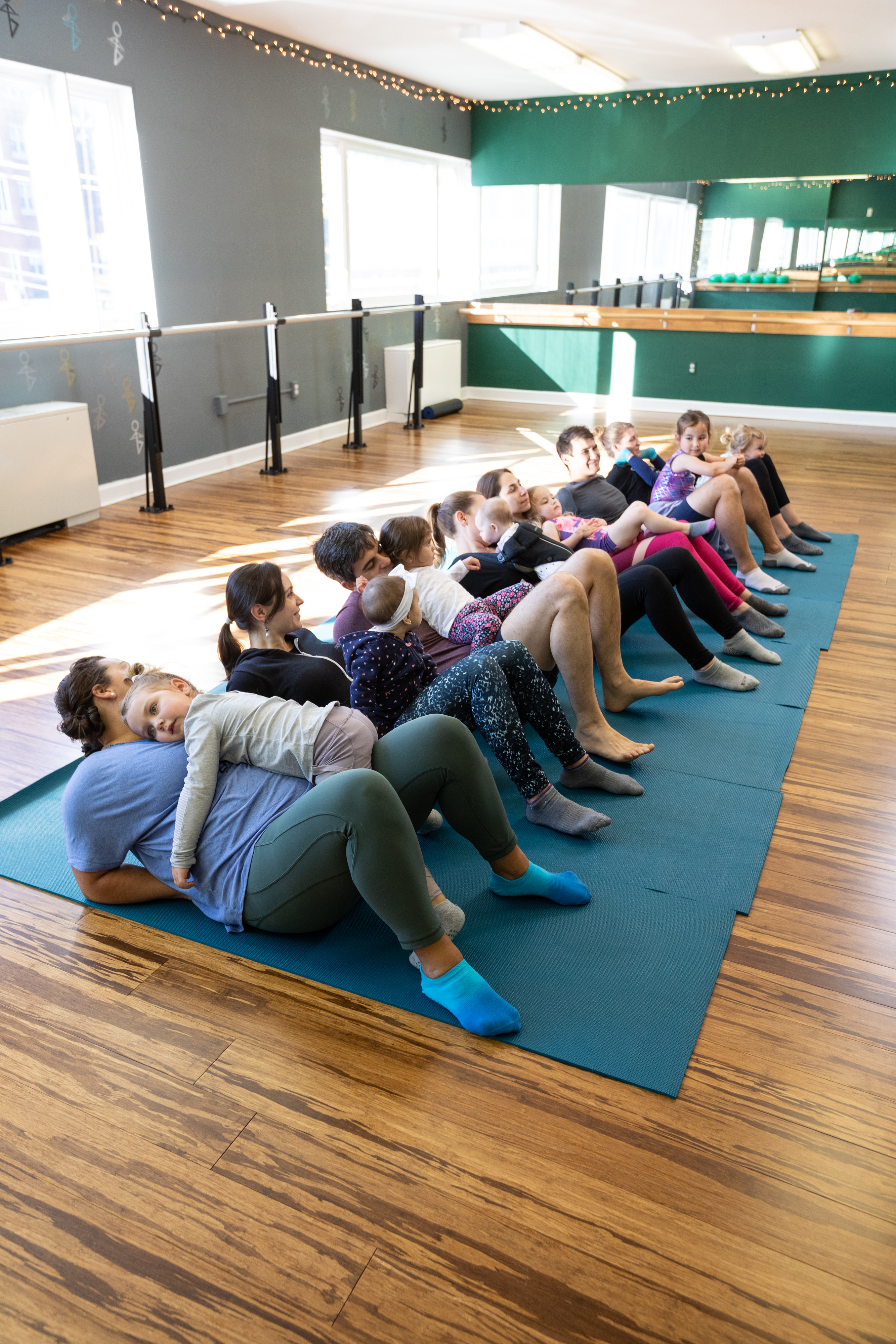 Birthday parties
Let's celebrate! If you're interested in hosting a birthday barre-ty for your little one, email us at openbarrestudios@gmail.com or give us a call to make plans! We'll work with your schedule to set up a fun class for kiddos and their parents.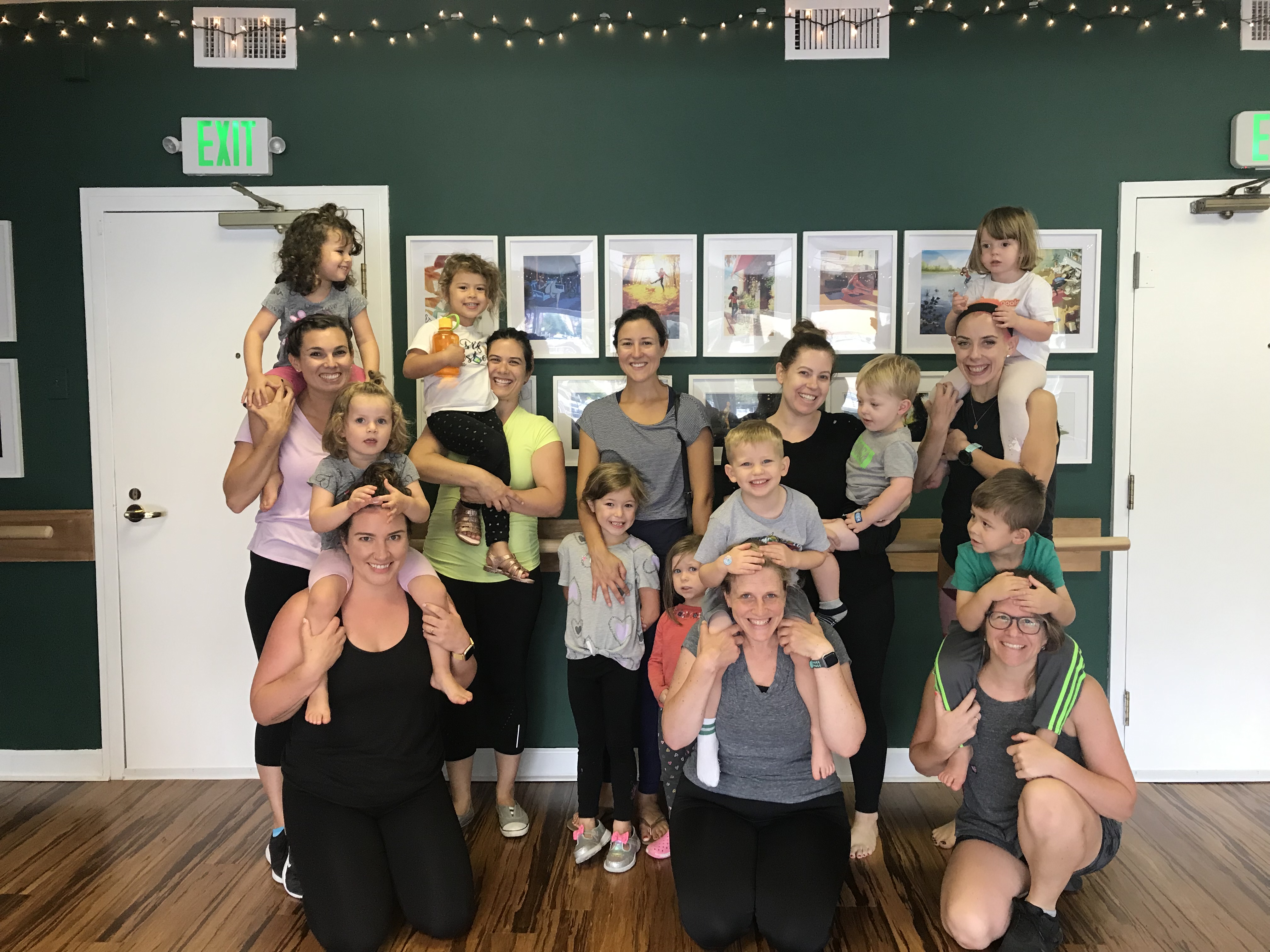 Mini-barre
Not a class, but a great add-on for parents! It's here, it's here! MiniBarre will be your way to bring your kids to the studio with you and not have to worry about them while you take class! Visit the MiniBarre page to learn more and get started!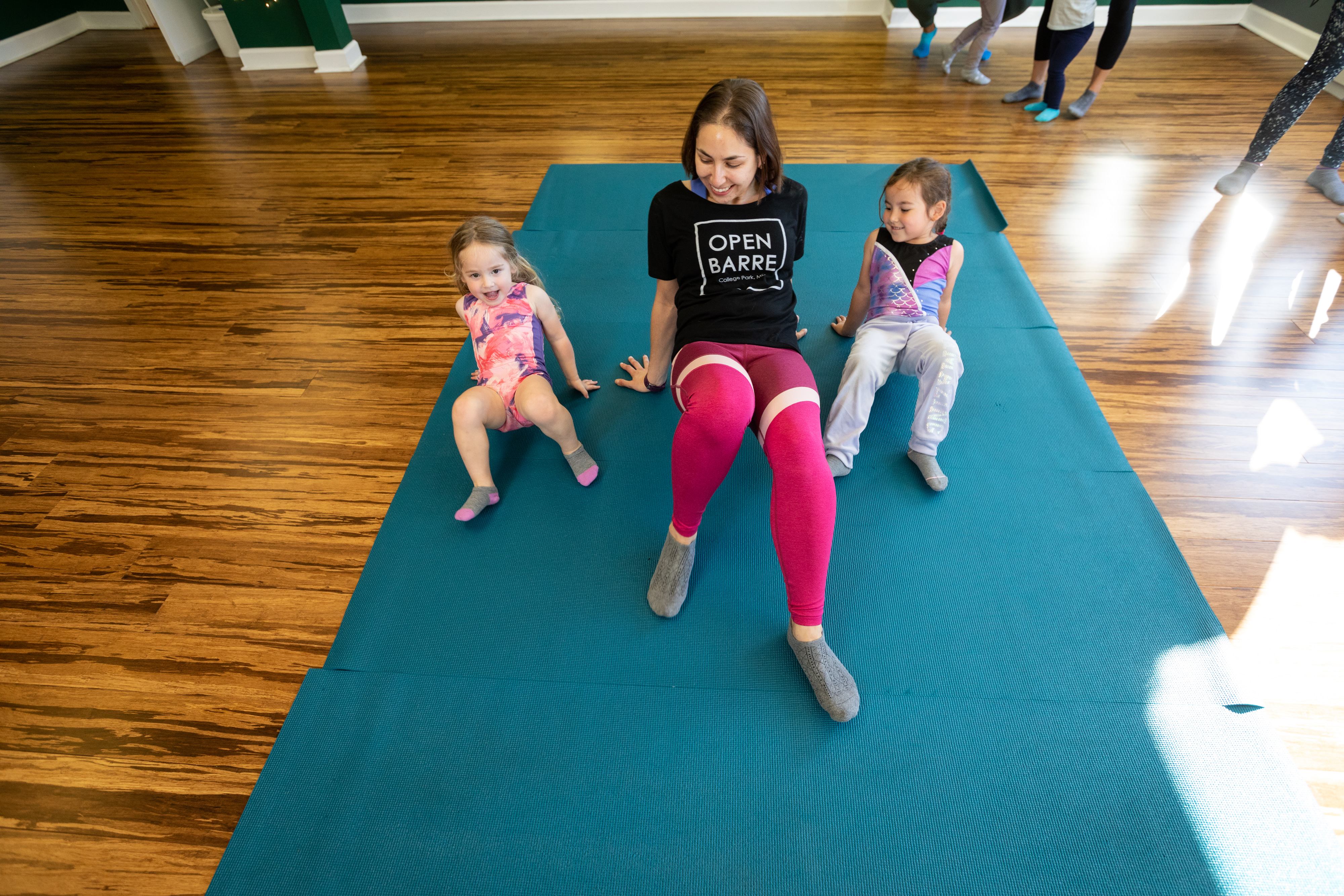 The classes are intense, but easily modified to fit whatever level of fitness you're at (even if you just had a baby!). I started taking classes last fall and am in better shape than I was before I was pregnant. My posture has also immensely improved and, thanks to a stronger core, some lower back pain issues I had previously have almost diminished. I have never been one to participate in a lot of group workout classes or to stick to a regular workout routine, but this place has me coming back multiple times a week and I couldn't be happier with the impact it has had on my body.
- Mairin B.
I wanted to get back to exercising after having my child this past December. I love barre and this studio because the instructors are inviting and the classes are not too large. It has been the best thing I have done since becoming a mom
- Joselyn U
I went to classes at OpenBarre for almost all of my second pregnancy and feel like the muscle strength I gained helped me better manage my weight gain and recover from delivery faster. Definitely recommend making this part of your routine - pregnant or not!
-Katie W