Barre for Beginners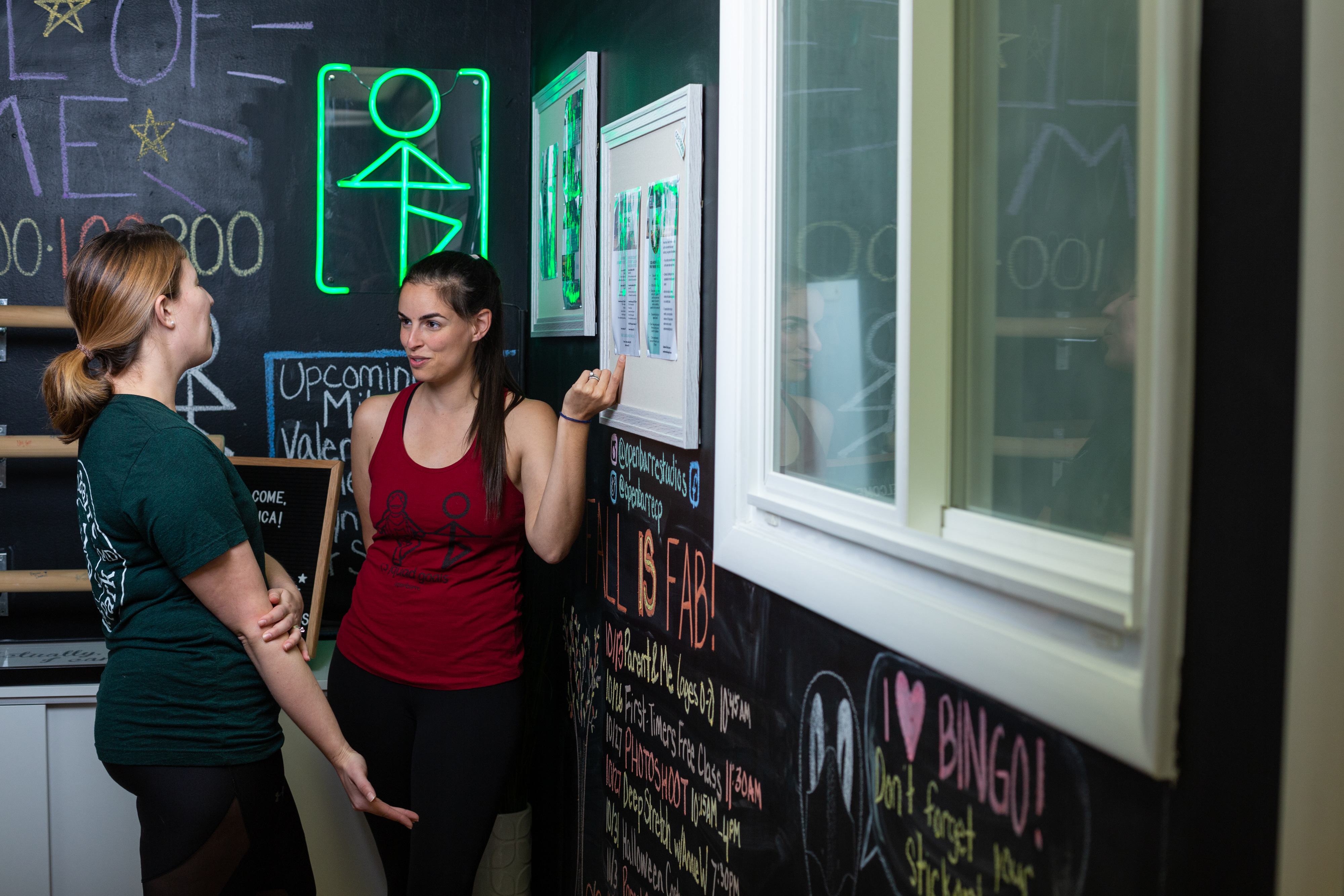 You took the first step today - you're here! The next part is easy - let's get you ready for your first class.
At OpenBarre, we offer a few classes just for first-time clients, though you're welcome in any class you'd like to take. We hold intro classes on the 1st and 19th of each month. Advance registration is required, as space is limited and we want to keep intro classes on the smaller side. Plan on spending an hour and 15 minutes with us, touring the studio, having questions answered, and taking a Barre Express class with our studio-owner, Lauren. Whether you start with an intro or in one of our regularly scheduled classes, your first class is $10.
Submit your info below and we'll get you set up! *note that if you don't see a place to enter your info, you may need to click to allow cookies in order for the box to show up.
Want to get a feel for what we do from home before you take for your first class? Join studio-owner Lauren for free in this recorded Barre Fundamentals class!
Just left my first class at OpenBarre with Lauren and I already scheduled my next one! What a perfect blend of difficulty and fun; this is an ideal environment for everyone regardless of your level of expertise. So thankful to have this great studio in College Park!
- Kristen W
I've never been crazy about group workout classes but wanted to give barre a shot. It's a great workout that focuses on parts of my body I forget when I workout alone. Best of all, the atmosphere of the classes is more relaxed, less of the cheesy stuff that often comes with group experiences. Love the instructors and highly recommend this place.
- Caitlin H
This was my first time at OpenBarre and my first time at a Barre class in general and it was such a positive experience! Can't thank Lauren enough for making me feel welcome and comfortable. Excited to come back!
- Se'Belle B
Don't be afraid to put yourself out there. Everyone will welcome you and cheer you on to your goals.
- Mary Kay G