About Us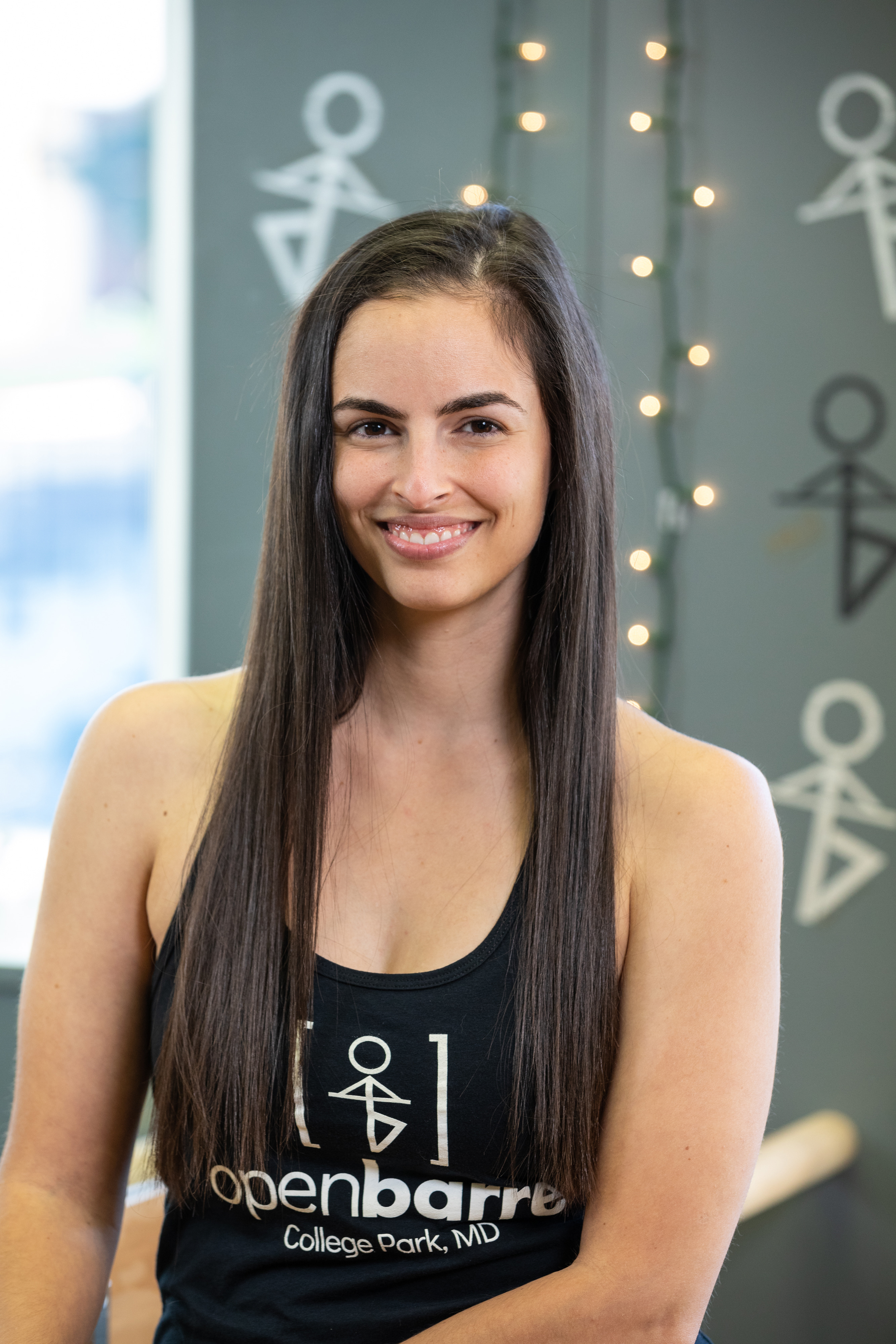 Welcome to OpenBarre! I'm Lauren - you'll see my name on the schedule a bunch, so when you come in for a class, we're bound to meet!
If you thought this place was just for dancers, I'm here to prove you wrong - I own the studio, and am most definitely not a dancer - in fact, until I started taking barre classes, I couldn't even touch my toes! Barre has been life changing for me, not just in terms of my improved flexibility, physical health, and relationship with my body, but even more so when it comes to overall happiness.
Want to learn more about OpenBarre and our team? Check out the Bootstrapped podcast to find out how our studio was created and how we've grown in the years since then.
We strive to make OpenBarre a warm, welcoming environment where you can build confidence, strength, and flexibility. We hope to see you soon.
With gratitude,
Lauren
The classes are intense, but easily modified to fit whatever level of fitness you're at (even if you just had a baby!). I started taking classes last fall and am in better shape than I was before I was pregnant. My posture has also immensely improved and, thanks to a stronger core, some lower back pain issues I had previously have almost diminished. I have never been one to participate in a lot of group workout classes or to stick to a regular workout routine, but this place has me coming back multiple times a week and I couldn't be happier with the impact it has had on my body.
- Mairin B.
I wanted to get back to exercising after having my child this past December. I love barre and this studio because the instructors are inviting and the classes are not too large. It has been the best thing I have done since becoming a mom
- Joselyn U
I went to classes at OpenBarre for almost all of my second pregnancy and feel like the muscle strength I gained helped me better manage my weight gain and recover from delivery faster. Definitely recommend making this part of your routine - pregnant or not!
-Katie W